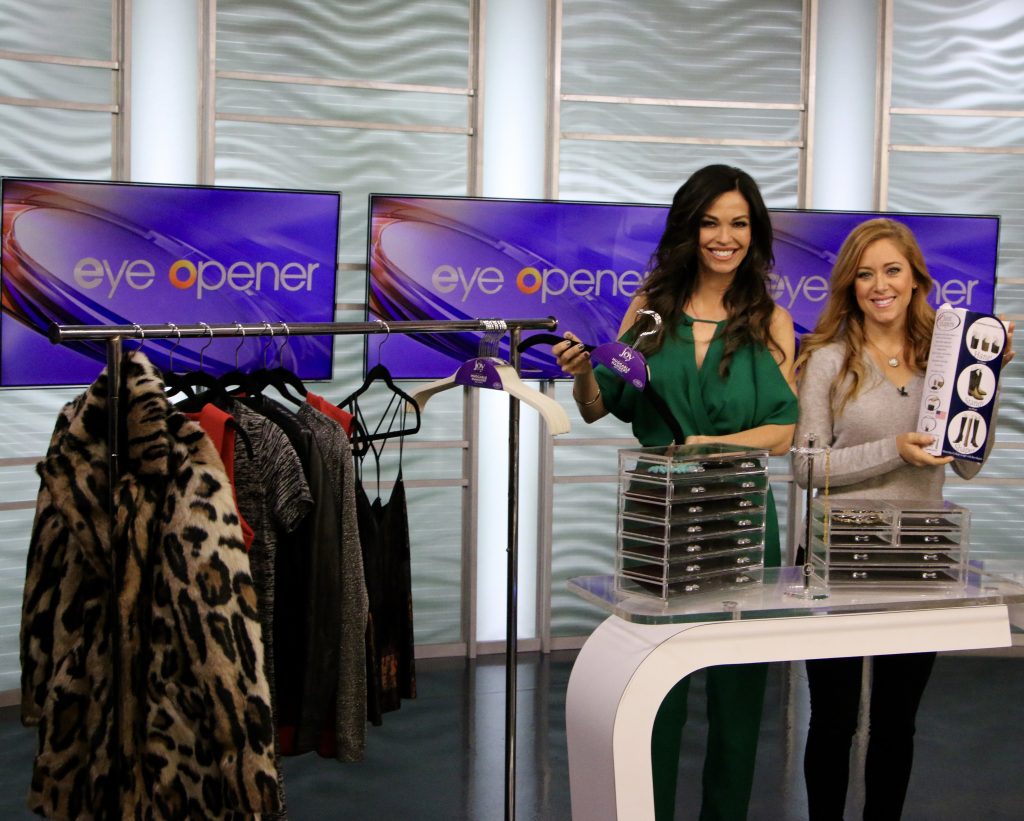 It's FASHION FRIDAY & I'm sharing "The 5 Steps to Organizing Your Dream Closet" on my weekly fashion segment on The CW Network!  Tune in every Friday to the morning Eye Opener program at 6:44am to see my weekly styling inspiration, shopping tips & seasonal picks.
As a television host, I love to recommend the best products on the market after I've tried them myself.  So this week I cleaned out my entire closet … I'm talking about that thorough cleaning of weeding out all the tired clothing, shoes, handbags, jewelry, belts, scarves … even my sock drawer!  Here is the trick to creating the perfectly organized closet that makes getting dressed each morning a total breeze.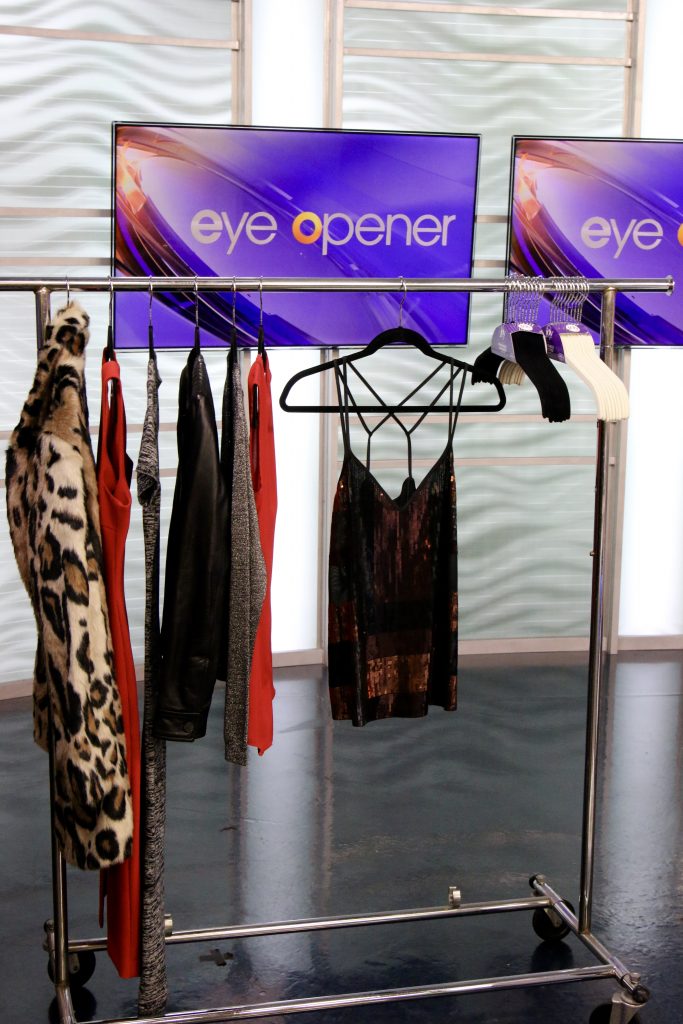 STEP 1:
The weeding out phase.  Make two piles as you sort through every single thing that you have not worn in the past 2 years.  If you haven't worn it in 2 years, it's time to get rid of it.  One pile is for gently worn items and brand name labels that you can take to consignment for cash back.  The 2nd pile is for the items to be donated to charity.  And this includes your jewelry, workout wear, shoes, scarves … all of it!  Leave no stone unturned during the weeding out phase.
STEP 2:
Utilize space saving products.  Toss all of your plastic hangers & dry cleaning wires in favor of the huggable hangers.   Especially if you have limited closet space, you'll need to maximize every square inch you've got.  Huggable hangers are genius because they are so thin and they have a fabric surface so even your strappy tops will stay on the hanger.  Replace all of your current hangers with this style & they come in a variety of color options too.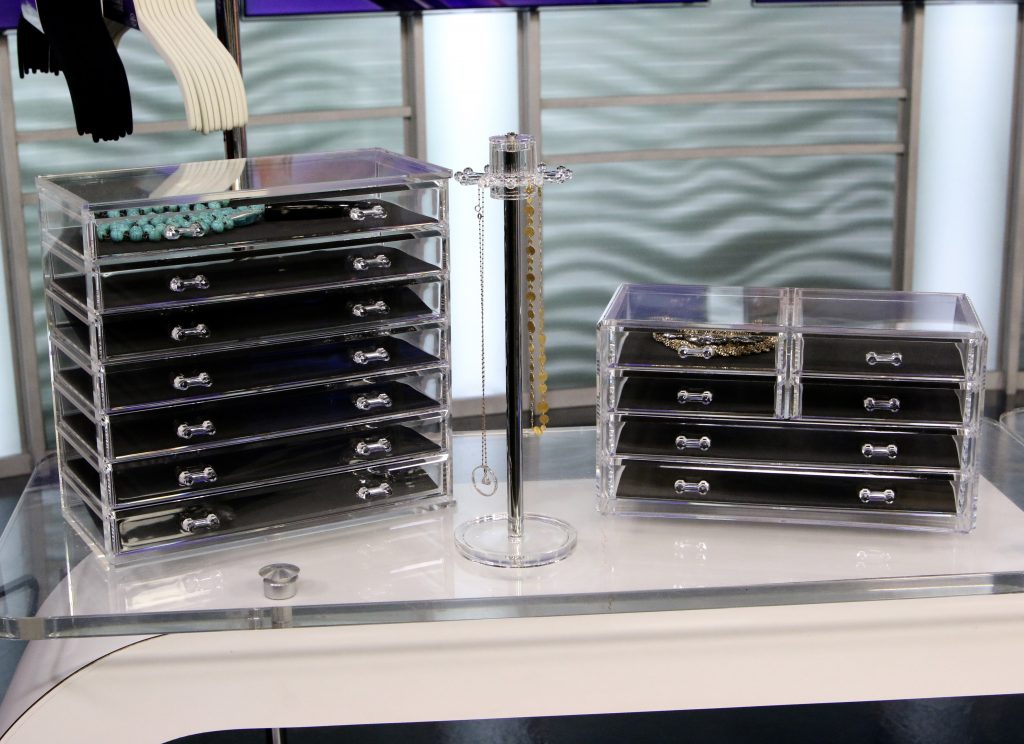 STEP 3:
Acrylic Jewelry Organizers.  I have worked with 1000's of private clients in my day & jewelry is the category that I am the toughest.  People seem to collect an excess of jewelry throughout the years – even more so than clothing – so it's the area that always needs the most attention.  If you literally never wear the costume jewelry, then get rid of it.  It's the 80/20 rule … we only wear 20% of what we own, 80% of the time!  That leaves a lot of room to cut out the excess.
I prefer these acrylic jewelry chests & necklace spinner because you can see exactly what you have at a glance.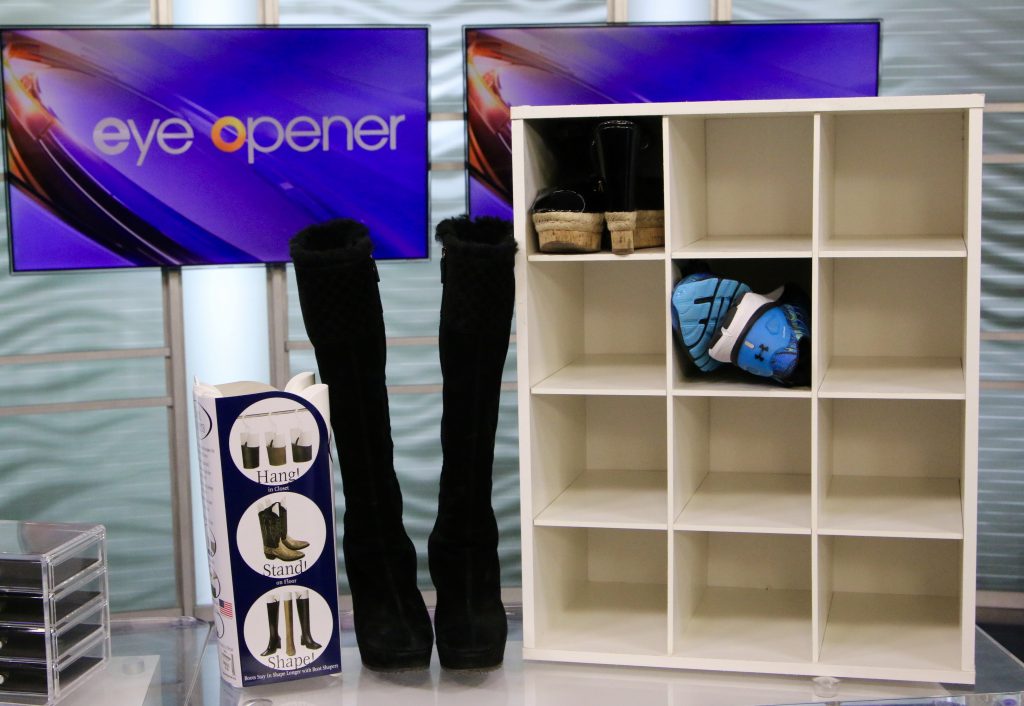 STEP 4:
Throw out all of your shoe boxes.  Let me repeat this one … if you have kept the original box that your shoes came in or actually bought individual boxes for each pair of shoes, throw every single box right into the dumpster.  Why?  Because if you can't see it, you won't wear it.  And this 12-pair shoe chest is a much more effective way to store your footwear.  Even if it's a stackable shelving system, make sure all of your shoes are completely visible to the naked eye.  And for my tall boots, I have a set of boot shapers for each pair.  That way they stand up instead of flopping over on each other.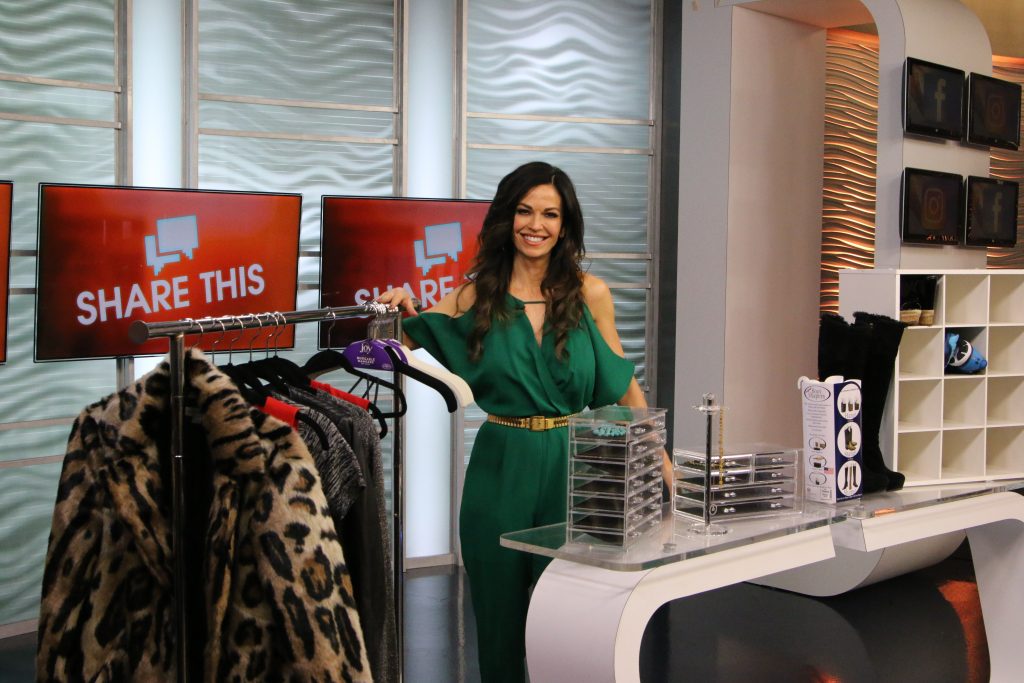 STEP 5:
Write down an inventory of any missing holes in your wardrobe.  Consider this your Master Shopping Wish List.  While you are cleaning out your wardrobe, make a note if you realize you don't have any light wash jeans that you love or if you remember that you are always in need of a brown belt with various dresses, then add that to the list.  With all the items that you sold from consignment, you can add those important "Wow Factor" items to your dream wardrobe!
Here's to creating the closet of your dreams!  There is nothing better than waking up each morning to an organized closet, where only flattering pieces are staring back at you. It will shave HOURS off of your getting ready time each week!
A New Year, means a new YOU!
Stylishly Yours,
Laurie
SHOP THIS POST: