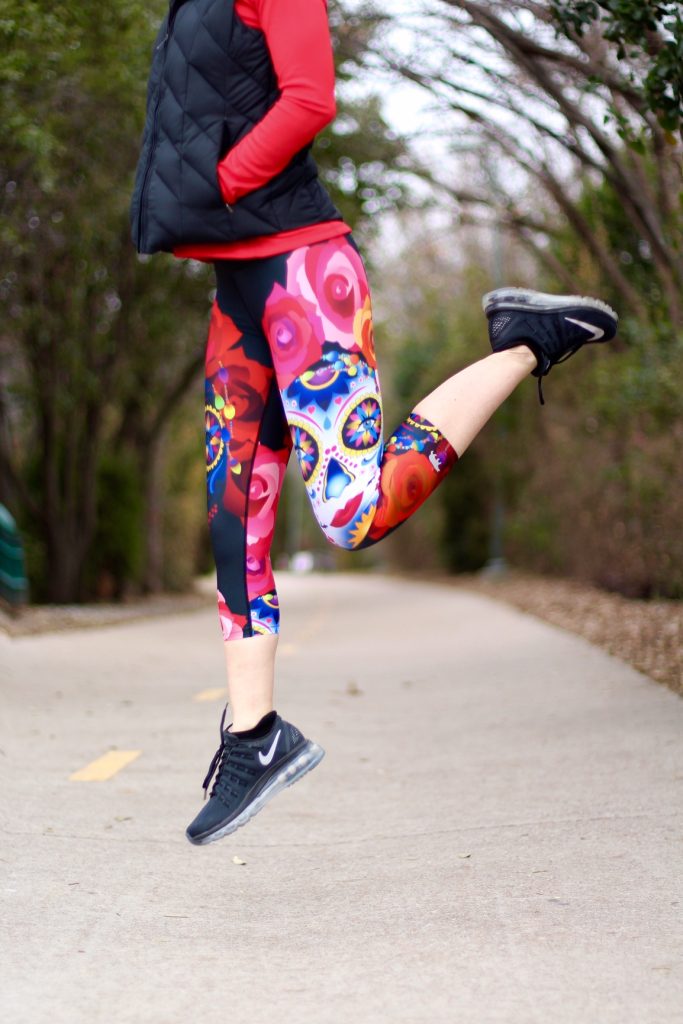 Time to Jump Start your Workout Wear! It feels so good to start off the New Year with a clean closet and a renewed commitment to put my health first! Last year my "active wear" wasn't very active at all … Can you possibly relate?  But this year I have an unwavering desire to make my weekly workouts consistent no matter what!
One thing that really motivates me is putting on a killer pair of patterned leggings!  I LOVE unique workout clothes that look more like cool outfits than boring gym clothes.  Especially ones that are flattering and have great "suckage" fabric to tighten your booty!  If leggings don't have tight elasticity & support on my backside, they will never make the checkout cart … much less my body.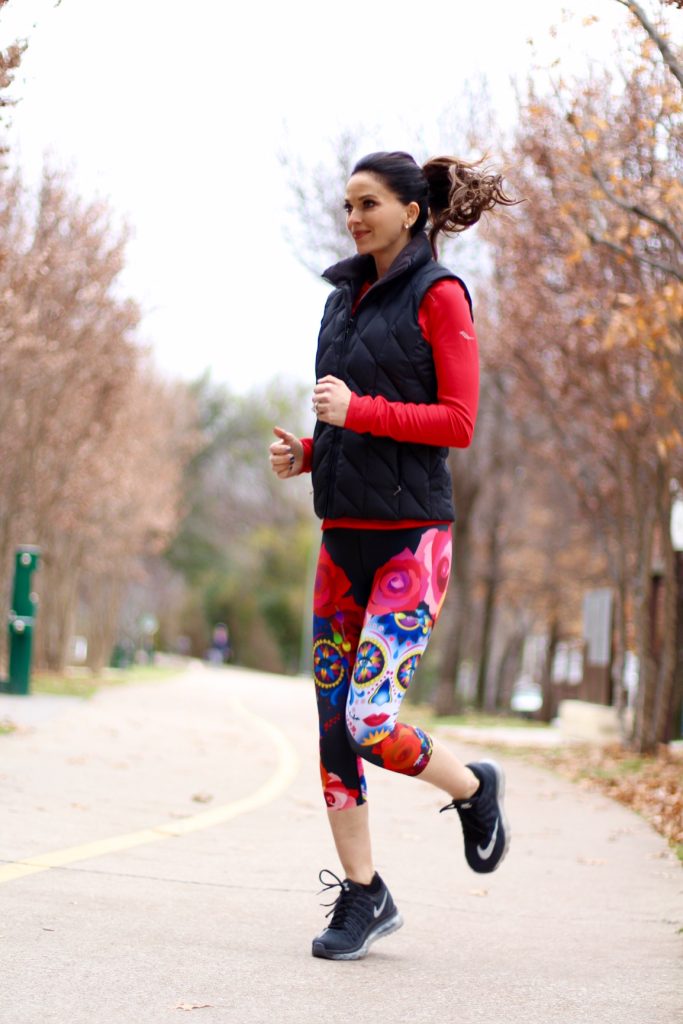 And red is such a warm, rich color to pair with a patterned black legging and black workout accessories! If you have shied away from a patterned legging for fear it would accentuate your butt & thighs, you are missing out on a flattering opportunity to inject style AND slimming patterns into your activewear arsenal.
Let's face it – we all spend an enormous amount of time running errands in workout clothes.  Even if we never actually make it to the gym.  So it's time to invest in some great workout clothes with that WOW Factor that still turn heads and evoke a million compliments from strangers.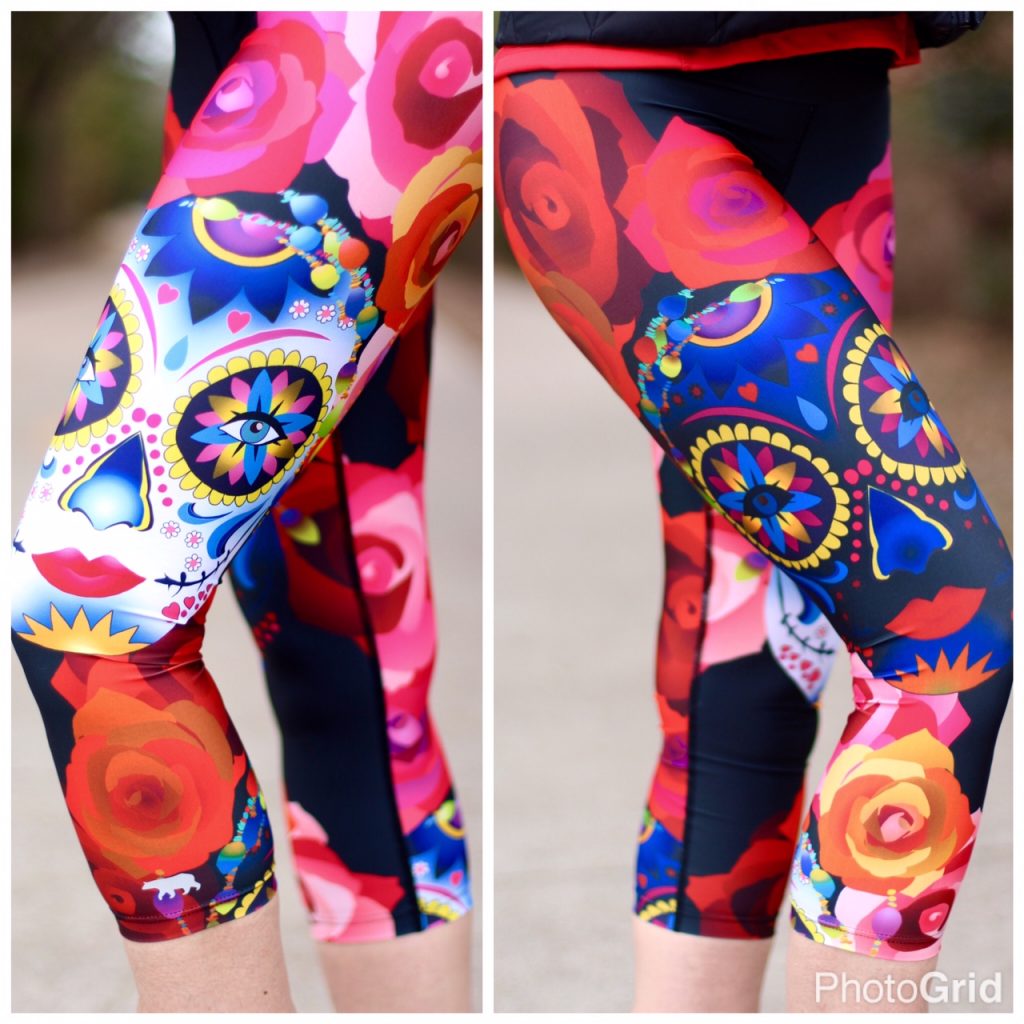 Below I've linked a few of my favorite patterned leggings that look amazing with solid tops and black running shoes.  And I'm crazy for puffer vests!  I wear this black one constantly!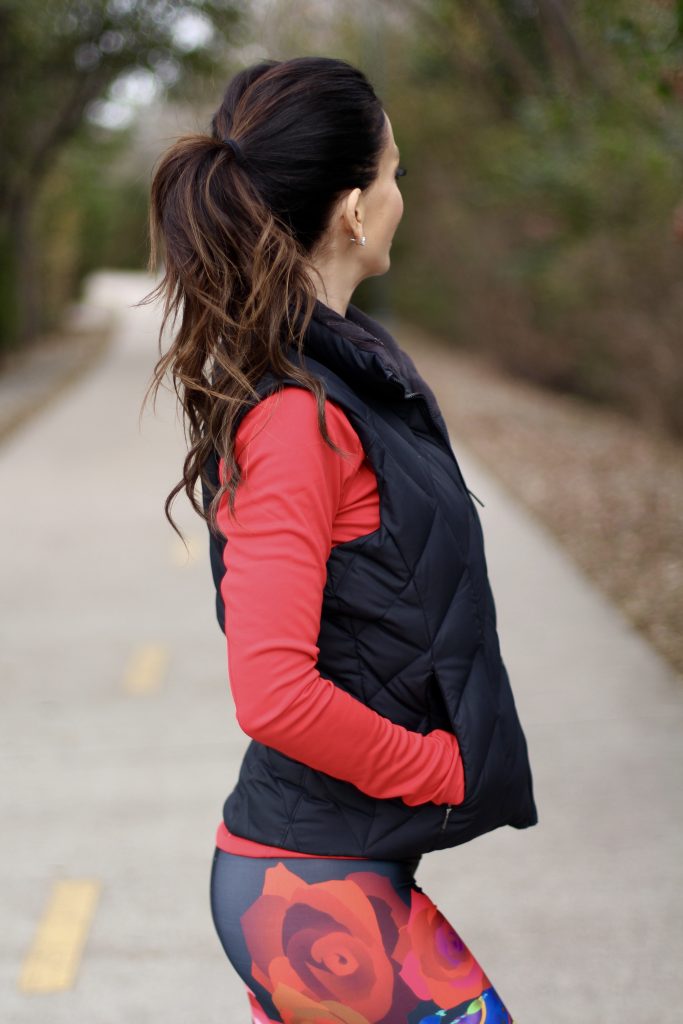 I've linked an awesome black puffer vest below with a removable hood.  So whatever climate you live in, you can stay as warm as you like!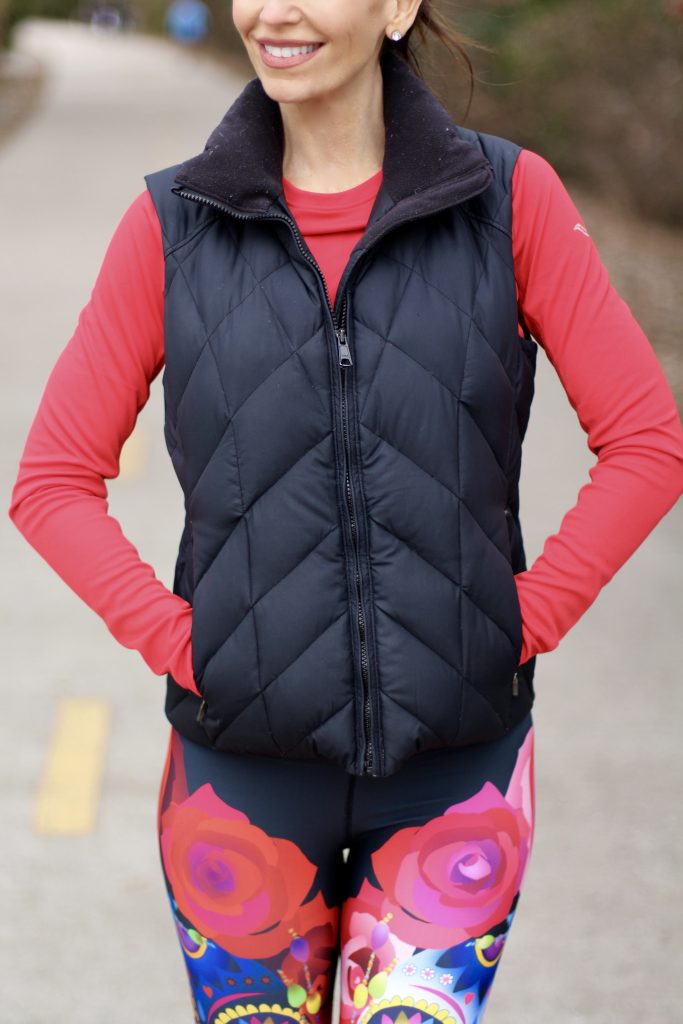 And because I have been gravitating to more fun pattern in my leggings, these black running shoes have been on feet again & again!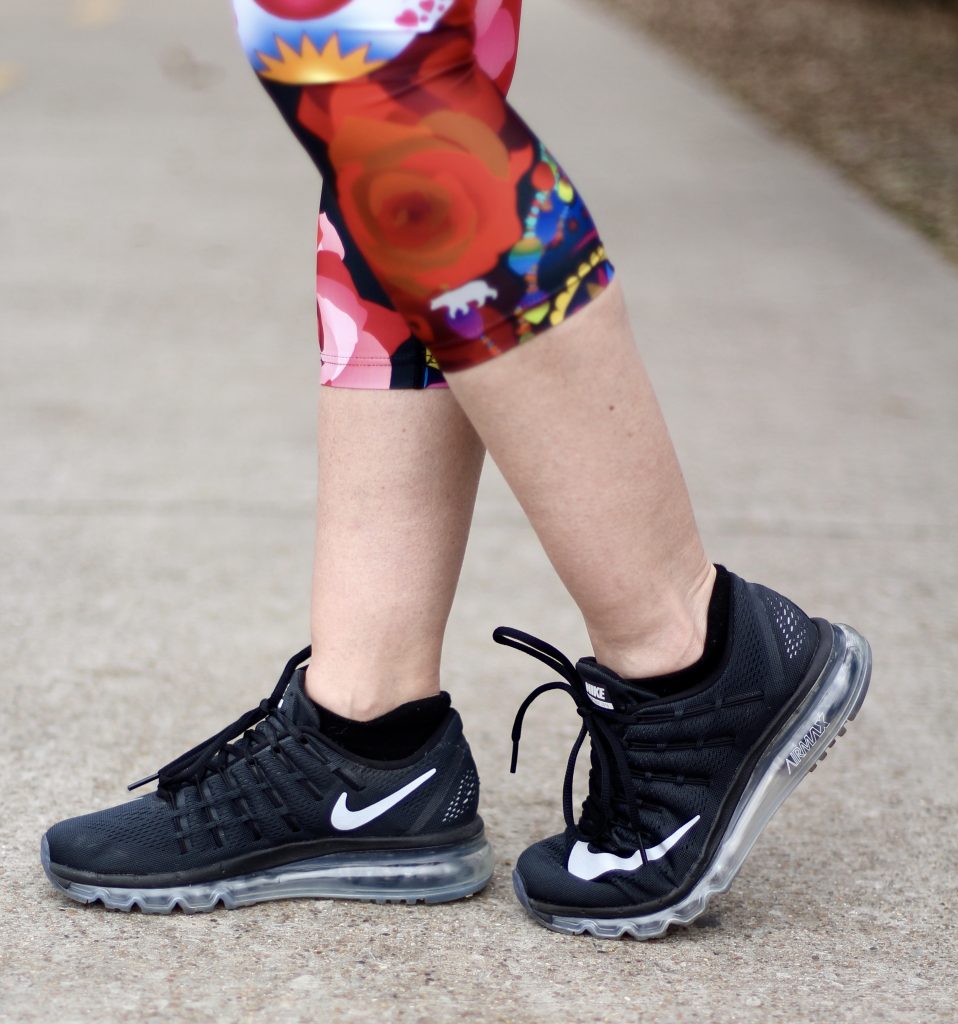 Wishing you great success with all of your 2017 goals!  We're all in this together, so sharing great tips and empowering each other makes the journey so much more rewarding.
Happy New Year!
Stylishly Yours,
Laurie
SHOP THIS LOOK: